On October 15, barely over a week after violent earthquakes and aftershocks in the same area killed numerous individuals and destroyed entire towns, a severe 6.3 magnitude earthquake hit western Afghanistan.
According to the USGS, the earthquake had an intensity of 33 kilometers (20 miles) to the northwest of Herat city, which is the capital of the same-named western province. It initially struck around 8 am (0330 GMT).
No casualties were reported right away, but emergency management authorities informed AFP they were still looking into it.
According to the USGS, there was a 5.5 magnitude aftershock that occurred after the earthquake that struck Herat.
Previous Earthquakes that occurred in Afghanistan
Afghanistan had earlier experienced an earthquake measuring magnitude 4.6 on the scale known as the Richter Scale, according to NCS. The tremors, which were 50 kilometers deep, jolted the nation around 6:39 am (Indian Standard Time) on Friday, according to NCS. According to the US Geological Survey, a 6.3-magnitude earthquake struck on October 11th, 28 kilometers outside the Herat province capital. According to USGC, the earthquake's depth was 10.0 kilometers.
On October 7, a magnitude-6.3 earthquake and eight strong aftershocks shook the same area of Herat, killing nearly 2000 people and toppling vast numbers of rural dwellings. According to a UN source quoted by AP, more than 90% of those who died in the tremors were women and children.
Global relief organizations and rescue crews claim that the nation is currently confronting a growing crisis of humanitarian assistance on top of war and a ruined economy, while the region is already hurting from recent seismic activity. Human recovery, they warn, will be far more concerning. Whole communities, like Zaher's, have been demolished and reduced to rubble, yet there is not enough money available to assist and there is not enough worldwide awareness.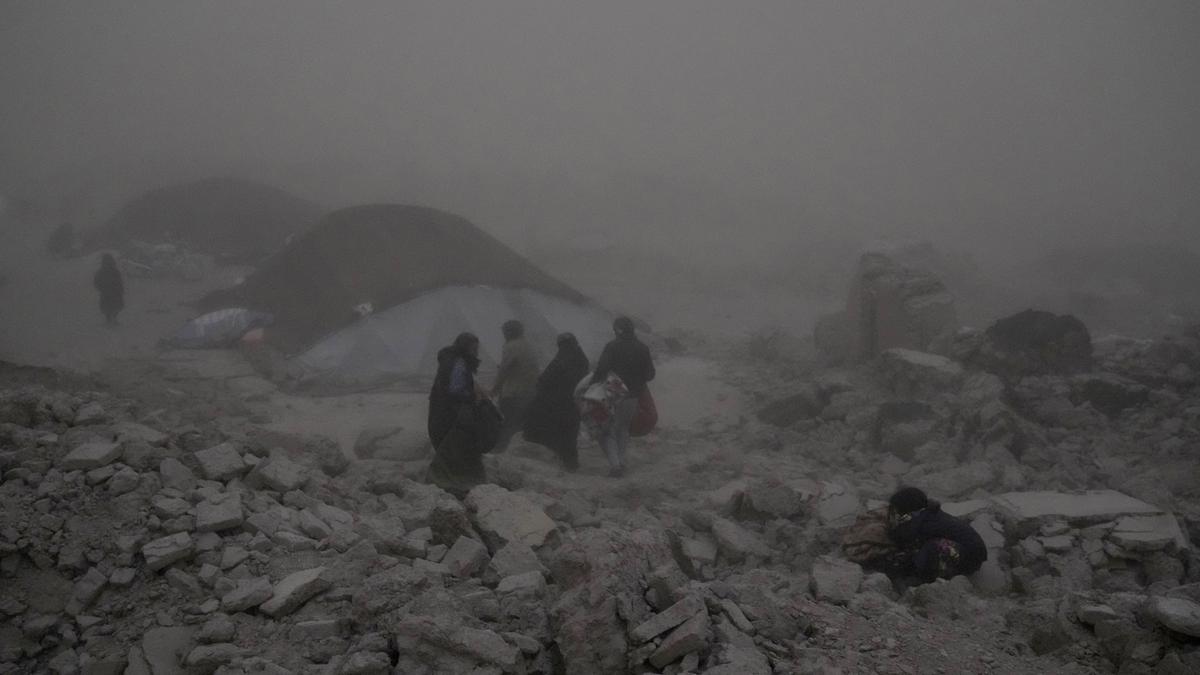 Survivors of the deadly calamity
According to officials, those who survived are severely wounded and shaken. Serious trauma has left many people in shock.
A 35-year-old lady called Fatima who lives in the Zindeh Jan region in the province of Herat was one among the survivors and is currently making a full recovery at a hospital.
The earthquake claimed the lives of her seven kids.
According to experts, Fatima was so traumatized that she was unable to talk about the loss of her kids without experiencing a panic attack.
I was rescued the first time I got stuck under debris by family members. The property crumbled on me again the second time when I went back home to get my kids, she added.
Rana, a 32-year-old mom with three girls, lives in the same neighborhood.
She lost her 6-year-old child. After the roof crashed on her other daughters, ages 8 and 10, they sustained severe brain injuries.
The family is currently homeless and in severe need of shelter.
United Nations & UNICEF on the Earthquake
International assistance organizations are repeatedly urging nations to remember the dire circumstances in Afghanistan.
The Chief of Field Office for UNICEF Afghanistan, Siddig Ibrahim, told CNN in an interview on Friday that this is undoubtedly the worst earthquake the country has experienced in a long time.
Following the earthquake on Saturday, UN agencies and partners increased support and emergency operations, deploying more teams to the scene to assist with current rescue efforts.
On October 7, 2023, Afghan citizens gathered in front of a collapsed home in the Sarbuland village of Zendeh Jan, district of Herat province.
The children's fund of the UN, UNICEF, has sent 10,000 toiletries, 5,000 household kits, 1,500 sets of blankets and clothing for the winter, 1,000 tarpaulins, and standard home supplies to continuing humanitarian efforts.
Teams are also making more inspections on locations and supplying overworked medical clinics with tents and emergency medications.