Table of Contents
A challenging agreement regarding the European Union's position in preparation for this year's UN climate conference has exposed internal divisions that foreshadow potential global conflicts at the upcoming COP28 summit.
Over the course of several weeks, diplomats representing the 27 EU member states engaged in discussions to determine their approach to COP28. On Monday, the climate ministers reached a consensus, advocating for actions to phase out carbon-emitting fossil fuels, triple renewable energy production, and cease the construction of coal power plants.
EU's Stance
On Monday, climate ministers from EU nations endorsed the bloc's stance for this year's U.N. COP28 climate summit, advocating for an unprecedented global agreement to eliminate carbon-emitting fossil fuels.
The EU's stance on fossil fuels positions it as one of the most ambitious major economies at the forthcoming COP28 conference, which commences on November 30.
However, even within EU member countries, there were disagreements over the level of ambition. Their ministers engaged in discussions late into Monday evening. The divisions primarily arose between wealthier EU nations advocating for swift climate action and less affluent economies expressing concerns about the economic implications of moving away from fossil fuels.
The most contentious issue revolved around fossil fuels. The EU agreed to support a gradual phase-out of coal, oil, and gas, but only after concessions were made to nations like Poland and the Czech Republic. These concessions allow certain industrial sectors the option to continue using fossil fuels provided they implement technologies to mitigate, or capture, the resulting emissions.
EU member states also held differing opinions on the speed at which fossil fuel subsidies should be phased out. Ultimately, a vague agreement with exemptions and no specified end date was approved, as some countries objected to the proposed 2025 deadline.
These disputes serve as a preview of the battles expected at COP28. Europe's call to cease burning carbon-emitting fuels will clash with the positions of the world's largest fossil fuel producers and consumers, as well as poorer nations arguing that they cannot reduce CO2 emissions rapidly enough without more substantial financial support from wealthier nations.
Tensions are escalating. In a recent submission to the UN's climate secretariat (UNFCCC), Russia stated its opposition to a phase-out.
"We oppose any provisions or outcomes that somehow discriminate or call for phase-out of any specific energy source or fossil fuel type," the document asserted.
Another submission, from Saudi Arabia, did not explicitly mention a fossil fuel phase-out. Saudi Arabia was among those resisting a proposal to gradually reduce fossil fuel usage during last year's UN climate talks.
What is COP28?
COP28, also known as the 28th Conference of the Parties (COP) to the UN Framework Convention on Climate Change (UNFCCC), is this year's pivotal UN summit dedicated to addressing climate issues. This gathering will assemble the 198 nations that have ratified the convention, convening annually to deliberate on strategies for mitigating climate change and adapting to its impacts.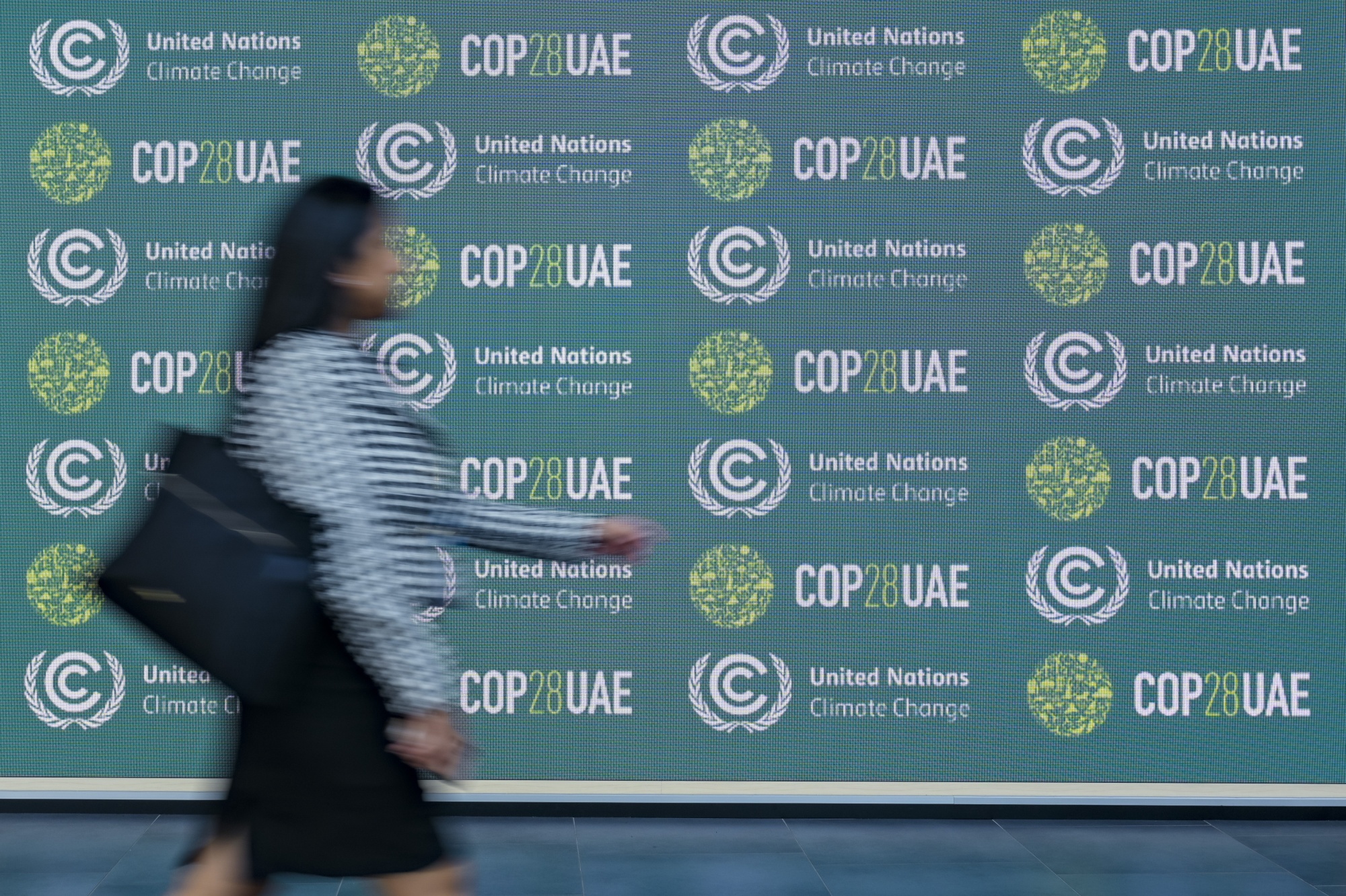 All UN member states, along with the European Union, are participants in the UNFCCC. Since the adoption of the Paris Agreement in 2015, successive COP meetings have centred on executing and advancing its objectives, which involve constraining global temperature rise to "well below 2°C" and "endeavouring to limit the temperature increase to 1.5°C above pre-industrial levels."
COP28 is scheduled to take place in Dubai, United Arab Emirates, spanning from November 30th to December 12th, 2023. The summit will be hosted at Expo City Dubai, an extensive venue located in the southern part of the city originally constructed for the global exposition Expo 2020.
As revealed in January, Sultan Ahmed Al Jaber, who serves as the UAE's Minister of Industry and Advanced Technology and holds the position of CEO at the Abu Dhabi National Oil Company, has been designated as the president of COP28. This decision has been met with criticism from environmental organizations, as many perceive these dual roles to be conflicting in nature.
---
Read Further: https://inpactimes.com/india-maldives-conflict-over-indian-troops-presence/
---