Hurricane Otis rapidly intensified in the eastern Pacific on Wednesday, ultimately making landfall in Acapulco, southern Mexico. It had reached Category 5 hurricane intensity at the time of impact, with sustained winds estimated to be around 165 mph. The hurricane was one of the strongest cyclones to hit the region, and its unexpected shift into a devastating force took the people of Acapulco by surprise. This was noteworthy since it was the first time a Category 5 hurricane had ever made landfall in the East Pacific, and it broke all prior records in terms of the speed at which it developed in a matter of twelve hours.
Following Otis's assault on Acapulco, Federal Security Secretary Rosa Icela Rodríguez disclosed a startling toll: 27 confirmed deaths and four people classified as missing. Emphasizing the seriousness of the situation, President Andrés Manuel López Obrador claimed that not a single power line was still in service within the hurricane's impact zone. Unlike other storms and hurricanes, this one decided to target an extensive urban region for its horrific destruction.
Discrepancies in Hurricane Otis Forecasting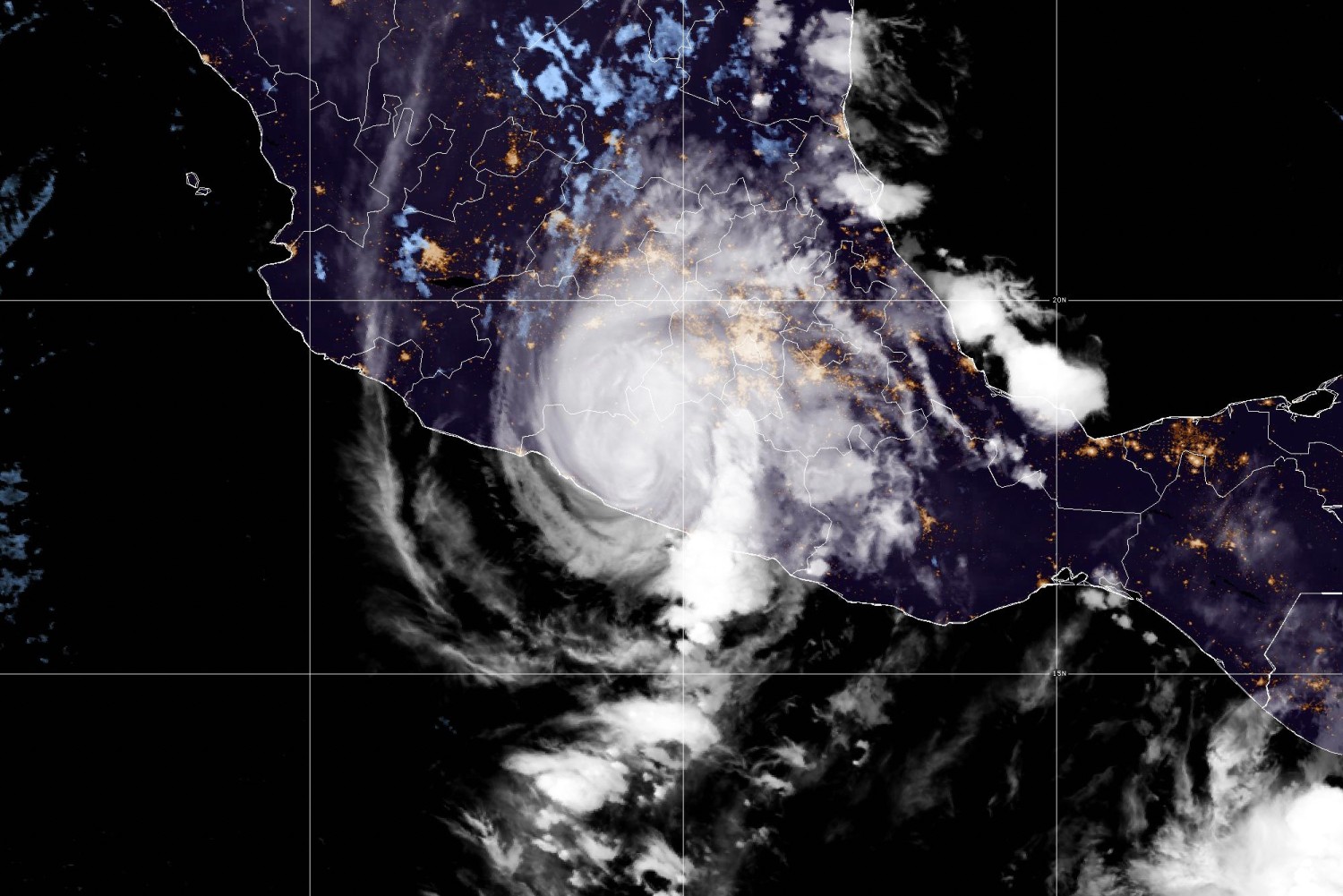 It is crucial to note that Hurricane Otis's intensity and path varied significantly from the US National Hurricane Center's (NHC) predictions. Three days before Otis was supposed to make landfall, forecasters had predicted that it would strengthen into a tropical storm and move westward. Remarkably, the NHC's forecasts put Hurricane Otis's peak wind speeds at almost 70 mph, even 24 hours before it intensified into a terrifying Category 5 hurricane.
This dramatic variance between the storm's final intensity and the first forecasts highlighted how quickly and unexpectedly events changed, taking locals and officials by surprise and giving them little time to get ready for the impending disaster. Within twelve hours, Otis was no longer a tropical storm but rather a very dangerous Category 5 hurricane, the strongest storm in the region's history.
Impact and Aftermath in Acapulco
The early images and accounts of the catastrophic hurricane presented a grim sight. Huge tracts of land were covered in brown water from floods, with toppled power wires and fallen trees all over the place. The widespread devastation made it more challenging for the government to respond quickly, which increased popular dissatisfaction with the authority. More than a thousand workers, according to President López Obrador, were working nonstop to fix the affected area's electrical grid and water supply. Only 40% of the over 500,000 households and businesses in the Mexican state of Guerrero who experienced power outages had their service restored, according to power company CFE.
The majority of Wednesday saw a partial closure of the main highway that connects Acapulco to Chilpancingo, the state capital, and Mexico City. This roadway is essential for the transportation of emergency vehicles and supplies. In addition, the city lost phone service and was engulfed in darkness. A few locals turned to using Red Cross-loaned satellite phones. The Diamond Zone in Acapulco, a beachfront neighborhood with lots of hotels, eateries, and tourist attractions, was buried under flood water.
The Acapulco International Airport had to halt operations in order to begin the challenging task of rebuilding after the hurricane. Images of huge quantities of debris scattered over the airport grounds were provided by Mexico's Secretary of Infrastructure, Communications, and Transportation.
Concerns over Government Response
The survivors of this horrific Category 5 storm, which devastated Acapulco and left at least 27 people dead, are in desperate condition due to the government's comparatively delayed response. There is growing concern that the repair of the city's tourism-driven infrastructure may take precedence over providing relief to people who are in great need. Even though a lot of people in Acapulco were hoping for help to arrive, by Thursday night, the once-luxurious oceanfront city was still in a state of disarray.