On Thursday morning, a rapidly escalating and unprecedented storm named "Storm Ciarán" unleashed its wrath on the United Kingdom and France, with the effects expanding into further areas of Western Europe. This climate phenomenon rapidly developed across the North Atlantic Ocean, aided by a cold front and strong jet stream winds reaching up to 200 mph.
Extreme Weather in France and UK
The UK's official weather forecaster issued flood warnings and urged people to take precautionary steps after the severe storm delivered strong winds and heavy rain to the southwest corner of England. As a preventive measure, Dutch airline KLM cancelled all of its flights from early afternoon until the end of the day because of the predicted violent gusts and high, consistent wind speeds in the Netherlands.
Unfortunately, a weather-related death was confirmed in France. According to Transport Minister Clement Beaune, a truck driver died after his car collided with a fallen tree in the interior of the Aisne region.
Weather Warnings Issued in France
On Thursday morning, severe weather warnings covered almost the entire French mainland, from Calais along the English Channel to the coasts of the Atlantic Ocean all the way to Spain. Advisories were issued by Météo-France, the national weather agency, for the French Mediterranean coast as well as Corsica.
About 1.2 million French households lost electricity as a result of Storm Ciarán's landfall, with Brittany suffering the most damage on the Atlantic peninsula. Enedis, the electrical utility, stated that half of the residences in Brittany were without electricity. They promised to send out 3,000 staff to fix the problem as soon as the weather permitted.
On Wednesday night and into the early hours of Thursday, the Channel Islands were under full storm intensity. Jersey police have reported that wind speeds in the area reached an incredible 102 miles per hour (164 km per hour). About forty people needed to be evacuated from their homes as a result of the storm's damaging impact because numerous buildings on the island suffered considerable damage.
Along the Brittany coast, the French weather service reported unusual wind speeds of up to 180 km/h. The Normandy shoreline was battered by gusts of wind reaching 160 kph, while inland areas saw gusts as high as 150 kph. Additionally, waves up to 10 meters high were predicted in the northwest of France, amplifying the impact of the storm.
Disruption to Transportation
There were several challenges with transportation as a result of Storm Ciarán's damage. Finistère, in France, prohibited driving because of obstructions on the road system and the constant danger of trees falling. Several regional trains in five eastern districts were cancelled by the national train authority, SNCF, and fast trains from Paris were diverted to minimize the number of stops in between.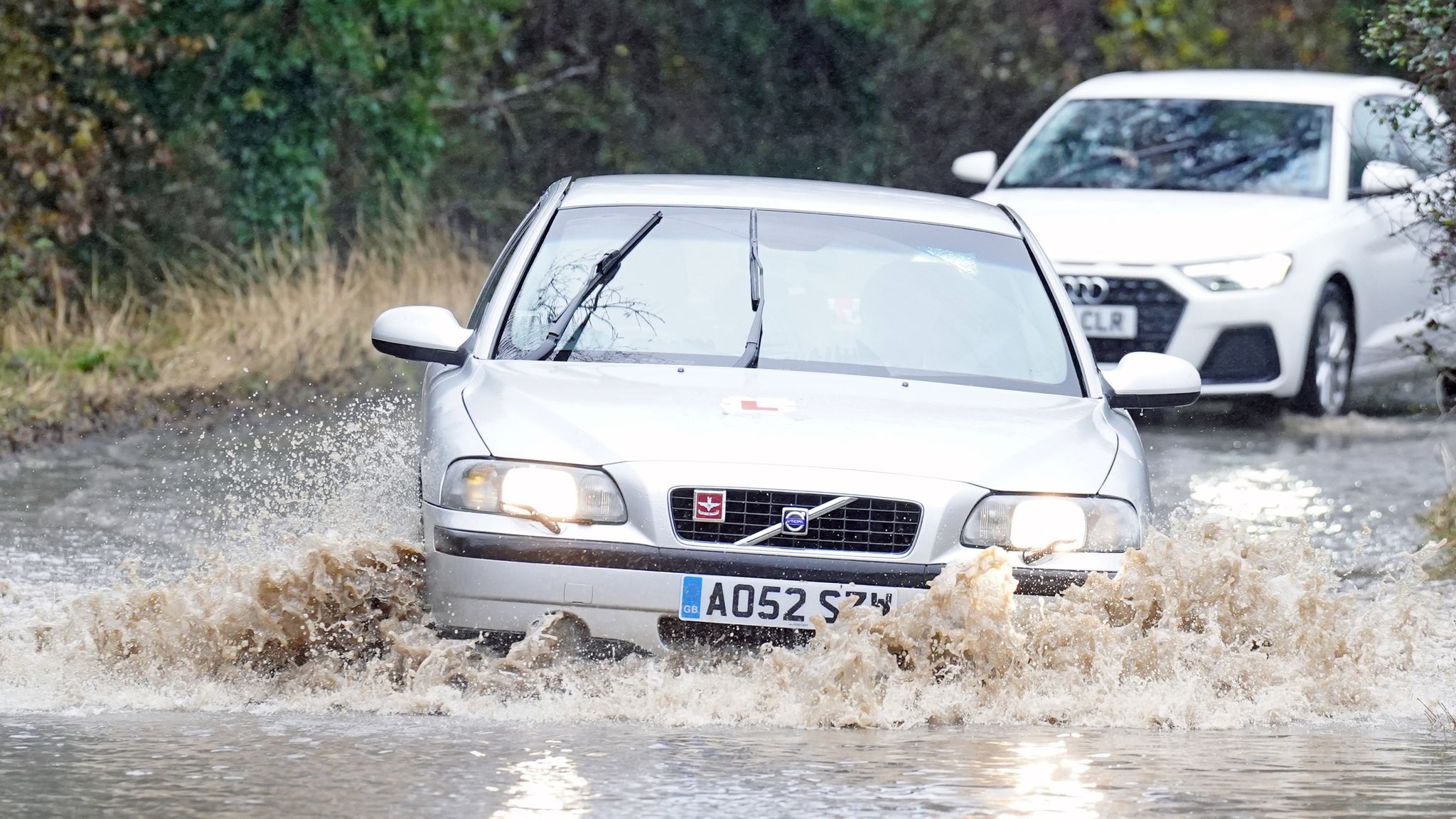 Serious delays were expected for rail, air, and ferry services in the United Kingdom. Commuters were advised by several rail companies not to travel, especially in London, where high gusts are expected later on Thursday. Furthermore, because the ground had already been soaked by earlier precipitation, severe rainfall increased the potential for flash floods in some areas of southwest England.
Role of Climate Change
This recent round of disastrous weather comes less than two weeks after Storm Babet, which wrecked several areas of Scotland and northern and central England with strong winds, torrential rain, and flash flooding, which led to multiple casualties.
Storms like Ciarán are occurring more frequently and with greater intensity as the globe struggles with the effects of human-caused climate change. The Earth's atmosphere can store more water vapor as it warms, which causes more intense rainfall incidents and raises questions about how severe weather will affect societies in the future.